sample city boston olympic village
w/ zach huelsing & alan plattus (critic) @ ysoa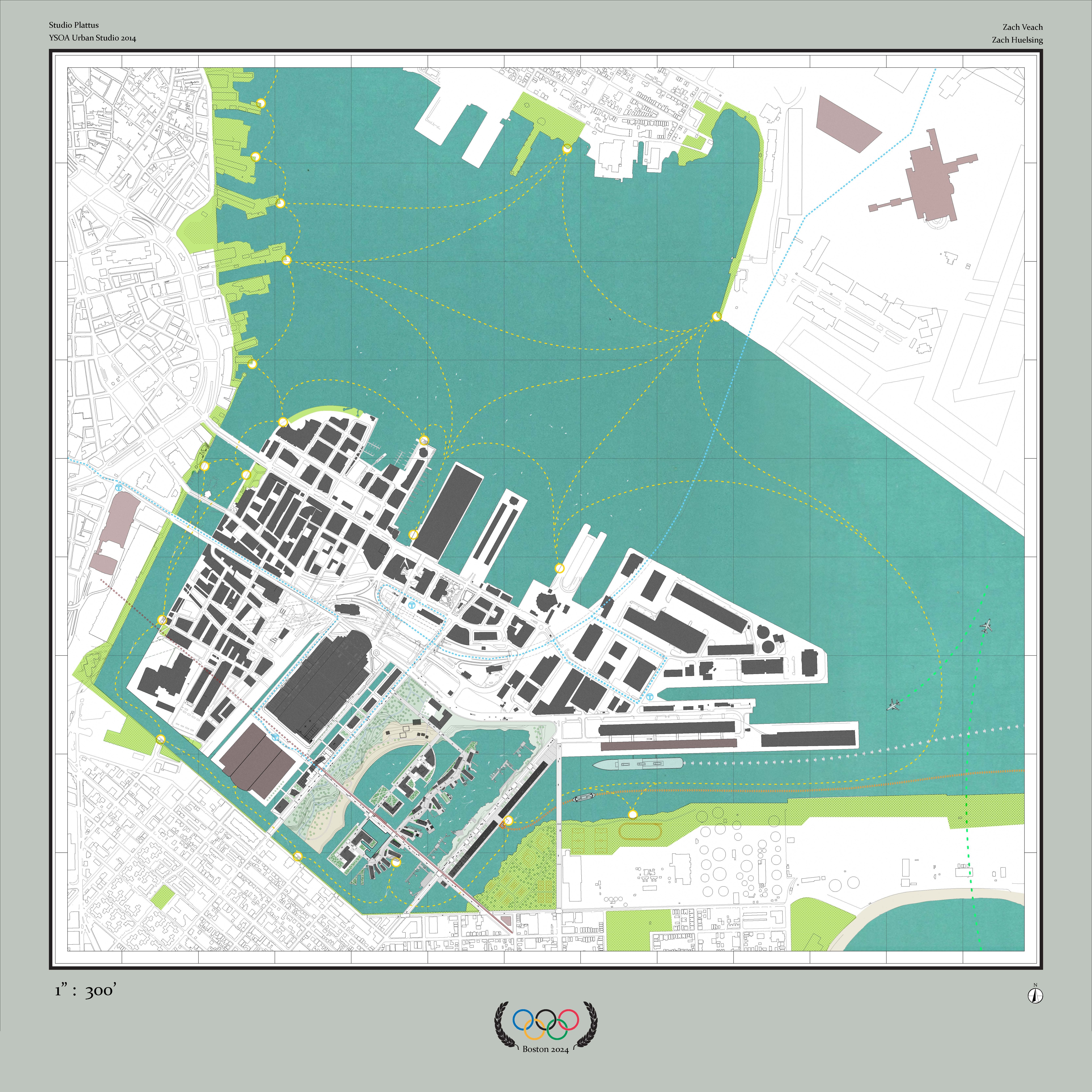 Harnessing the international attention of the Olympics, this scheme positions our site as a hot spot for future economic development that will push Boston towards becoming a global city. By connecting the Reserve and Fort Point channels, we formed a new island centered around the Convention Center that creates an inner waterfront for South Boston. As part of the Olympic village construction, the site will be filled with public amenities such as transportation systems, public parks and beaches, and new waterfront retail zones. This will draw in Bostonians to activate the site post-Olympics, while creating a highly-connected zone in the city for the international business elite.By connecting this island to downtown and the airport but separating it from the traditional fabric of Boston, we've created a safe zone for new development.

Drawing on Boston's history as an amalgamation of artifical land masses, the site is additively composed of sampled 'edges' that have been taken from edge conditions around Boston. This design approach mimics the city's characteristic patchwork development that creates contemporary Boston's episodic urban experience.

A robust transportation network is designed to thread the distinct 'edges' together: this network includes expanded bus and water taxi systems that connect to downtown and Boston Logan airport, ferry and cruise terminals, and a new people mover that skewers the site connecting it directly to the heart of downtown Boston. All of this drastically eases downtown access for South Boston residents.

Post-Olympics, the site will become a hyper-dense development hub centered around the convention center and connected with downtown and Boston Logan Airport. This site is where Boston can develop into a 21st century global city without destroying the intimate fabric of traditional Boston neighborhoods.